Seen
Events
American Weil Society Annual Colloquy, 2022: Call for Papers
"Translations of Beauty: Simone Weil and Literature"
---
We are pleased to announce that the 41st Annual Colloquy of the American Weil Society will be held at the University of Notre Dame on March 17-19, 2022 and will be organized byProfessors Ann Astell and E. Jane Doering. The topic of the colloquy will be: "Translations of Beauty: Simone Weil and Literature."
Particularly welcome would be papers considering Weil's use of literature, her skills in varied literary genres, her purposeful subversions of traditional meanings, her influence on other writers, etc. The theme "Translations of Beauty: Simone Weil and Literature" is deliberately broad so that any aspect of Weil's political, religious and/or ethical philosophy may be addressed under the heading.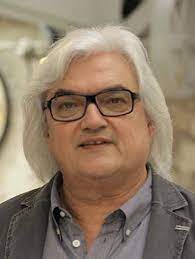 The colloquy will feature keynote speeches by Professors Robert Chenavier (President, Association pour l'étude de la pensée de Simone Weil), Vincent Lloyd (Villanova University) and Alex Nemerov (Stanford University),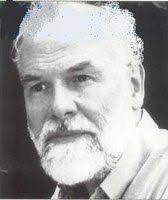 There will also be a special roundtable dedicated to Peter Winch's The Just Balance.
Another special roundtable on translating Simone Weil's work is also in the planning stages.
The conference will consist of a mixture of in-person, standard paper presentations (held on March 17-19th on the campus of the University of Notre Dame), and of some entirely virtual panels held on Zoom on select Fridays after the conference.
(Please note that all presenters for the in-person conference will be asked to send a detailed two-page summary/outline of their talks by March 5th (these will be posted on the website of the conference).
There will be a conference registration fee (early bird 50$ for regular attendees & 25$ for students). This will cover the cost for most meals and all coffee breaks. People who are unable to come to the University of Notre Dame will be able to attend keynote speeches and panels via Zoom (for a modest registration fee of 10$ (early bird)). More details about the plenary sessions, roundtables, registration and conference banquet will be sent out to all AWS members in January 2022.

** The deadline for proposals is November 30th, 2021. ** Your proposals (300 words maximum) should be prepared for anonymous review and emailed to E. Jane Doering (doering.3@nd.edu), with all contact details. Your proposal should also specify whether you would like to present in person at the University of Notre Dame or on a virtual panel (on the Fridays following the conference).
The proposals will be reviewed by a committee, consisting of the hosts (Ann Astell and E. Jane Doering), the AWS President (Sophie Bourgault), and the AWS Vice President (Scott Ritner). Letters of acceptance will be sent out to participants prior to January 1st, 2022.
Recommend