Written
Reviews
Thoughts on Suffering, the Christian Life and the Weilian Connection
Tomeu Estelrich
Davies, Rachel and Karen Kilby, eds. Suffering and the Christian Life. London: T&T Clark, 2021. 224 pp.
The most honest way to start this review is to disclose my perspective and to make explicit a bias that is inexorably associated with it: I was invited to write this review for an online journal dedicated to the study of the philosophy of Simone Weil and its application to various subjects. Hence, my audience is one mainly interested in Weil's life and philosophy. So, don't be surprised if my primary concern, emphasis, and remarks in this review lean towards clarifying the connection of this book with the philosophy of Simone Weil.
Overview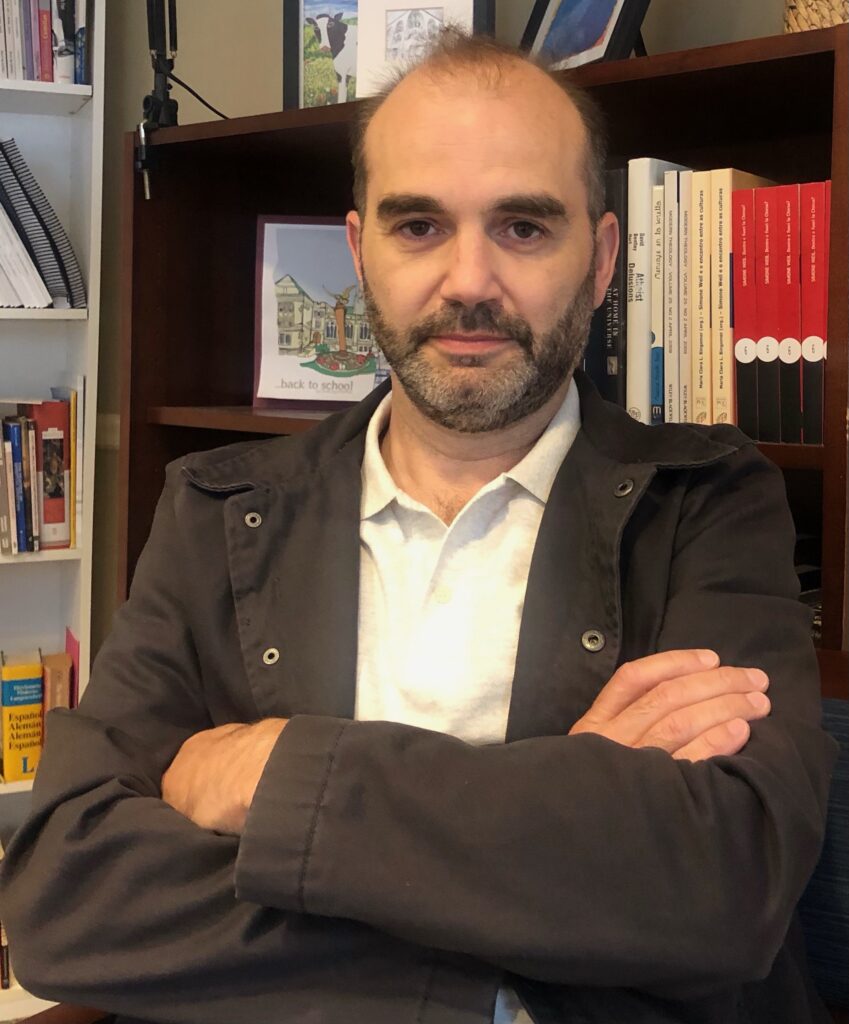 Having said that, let me start by stating the obvious: Suffering and the Christian Life, edited by Dr. Rachel Davies and Professor Karen Kilby, is neither a book on Simone Weil's philosophy nor does it claim to be. From its inception, the book portrays itself as a collection of independent studies, written by different contributors, whose essays not only are dissimilar in size and depth, but also – as one of the editors says in the introduction – "don't go in the same direction, and do not all necessarily agree with each other" (1).
Suffering and the Christian Life is divided into two main sections: Chapters 1–8 represent a roughly chronological series of essays on specific theological texts and figures, beginning with
the New Testament (Dorothea H. Bertschmann and Logan Williams), and continuing through;
the patristic period (Siiri Toiviainen Rø, Gabrielle Thomas), and then;
the medieval, early modern and modern periods (Bernard McGinn, Rik Van Nieuwenhove, Edward Howells, Rachel Davies).
The main figures discussed include St. Paul, Gregory of Nyssa, Gregory of Nazianzus, Thomas Aquinas, Bonaventure, John of the Cross and Mother Teresa, while Bernard McGinn offers a helpful overview of figures from the seventh century onwards.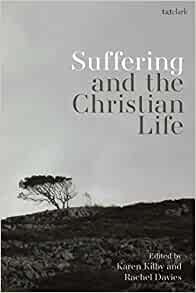 Chapters 9–16 deal with more political, practical and theological concerns.
Heather M. DuBois and Anna Rowlands explore concepts of asceticism, purgation, affliction and decreation in relation to political theology.
John Swinton, Andrew Graystone, and Jessica Coblentz focus on first-person narratives of mental and physical illness and examine ways of interpreting experiences of suffering.
Finally, Karen Kilby, Linn Tonstad, and Paul D. Murray explore how the uncritical affirmation of certain theological tropes and intuitions can inappropriately valorize suffering, and they argue for more cautious thinking about kenosis (Kilby), vulnerability (Tonstad), and a fundamentally reimagined conception of 'offering up' suffering (Murray) (1).
The overall goal of the volume is to prove that Christian theology can benefit from paying more direct and explicit attention to suffering, by moving away from theodical thinking, and by relegating to a secondary place any reflection that emphasizes divine impassibility. In doing so, this book moves from a theology that emphasizes the ideal, theoretical, and transcendental to another that favors the incarnational, the embodied, and the experiential.
The Weil connection
Of the 16 chapters, only one (chapter 10, Dr. Anna Rowlands, "Reading Simone Weil in East London: Destitution, Decreation and the History of Force") connects the overreaching topic of "suffering and the Christian life" to Simone Weil's philosophy. And even in this chapter, the interest in Weilian philosophy is not central. The author explicitly says that she will use Weil's concepts "sideways," (125) "echoing" (123) her philosophy, "drawing potential resonances" (118), but not trying to "assimilate the voices of (her) interviewees into a narrowly Weilian frame" (125).
I would argue that Rowlands' main interest is eminently practical, since her goal is to describe two social categories – "destitution" and "becoming destitute"– and how they impact and undermine the human condition of asylum-seeking migrants in the UK. As noted in the essay, "becoming destituted" is the emotional/psychological aftermath of the political act of "destitution," which is defined as a systemic tactic, an unwritten strategy, consciously created by the State to manage migration and to deter entrance of future migrants.
The way "destitution" works is pretty simple: by systematically denying undocumented migrants' access to legal work, it deprives them of their basic means "of shelter, warmth, food, water, and health" (119). In doing so, "destitution" generates the psychological effect of "becoming destitute," which can be described as the state of mind of not being welcome; of feeling worthless, self-annihilated, marginalized, and of having a permanent sense of diminution, loss and dispossession. In the end, "destitution" and "becoming destituted," accomplish a political goal that the author explains, among other ways, through the testimony of one her interviewees: "The hostile environment functions not by being enforceable but by sending a message. Whether it's sending a message to the electorate, to the media, or actually to migrants themselves is unclear . . . but the messaging of it is where the power lies" (123).
Philosophical Framework: Two Criticisms
The emotional, social, and political aspects associated with the concepts of "destitution" and "becoming destituted" allow the author to connect them to the philosophy of Simone Weil, specifically to the concepts of force, decreation, affliction, suffering and necessity. Those Weilian concepts offer an almost perfect approximation of the experience that East London asylum-seekers perceive daily: annihilation, hopelessness, self-loathing, instability, and loss of sense of selfhood. Even more, they offer a philosophical frame, that not only permits her to better categorize their emotions, but also to understand them from a metaphysical, theological and political perspective.
However, according to Rowlands, the philosophy of Simone Weil falls short in two respects. First: on the fact that Weil believes that an afflicted person is not capable of paying "unsentimental attention" to his/her own affliction, and, consequently, s/he needs the mediation of an "intellectual" to "translate" his/her experience and, subsequently, process it: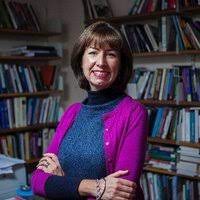 "She [Weil] reports that workers tended to talk of their experience either in cliche or in theory absorbed piecemeal from commentators who, ironically, lacked the workers' direct experience. To break this cycle of banality and to give voice to the afflicted, Weil interposes the necessary mediatory force of the intellectual, one who is capable of paying unsentimental attention to affliction. This dynamic was not paralleled in my own experience of interviewing. While the parallels with the description of affliction are notable, my interviewees were not in the least mute and did not speak of their experience in cliched or banal terms; they spoke with startling clarity, sharpness, and depth about their experiences and usually with the demands of speaking in a second language. It was not clear that 'intellectual' mediation was needed to give 'voice' to these experiences: no intellectual mediator or translator was needed to render what is." (126)
The second way Rowland argues that Weil fell short relates to the fact that Weil believed that decreation is both an ultimate end that needs to be actively sought; and a moment of absolute disappearance, that must be consciously "embraced." By contrast, for Rowland, decreation is not an end in itself, but a contingent, transient, and temporary moment in the life of a person that hopefully will open him/her to further/future positive experiences and opportunities:
Most notably, none of their narratives suggested a self-abnegation, a desire to disappear. On the contrary they were suggestive of what Weil describes as that which is sacred in each human being: 'At the bottom of the heart of every human being … there is something that goes on indomitably expecting. It is this above all that is sacred in every human being.' [Simone Weil, "Human Personality," in Simone Weil: An Anthology, 71]
Thereafter, Rowland adds:
The expecting and the decreating are interwoven in the interview narratives, and in turn, the expecting and the decreating involve the creation of spaces of appearance. This appearance takes the form of preaching to fellow detainees, worshipping and praying together, the speech and action that seeks to form new bonds of mutuality and shared life. One interviewee told me that following release from detention a small group of friends who met in detention now meet at the weekend and, smartly dressed, preach the gospel on their neighbouring high street. He described this as a form of citizenship, enacted for the good of the social order." (128-129)
Though much could be said about these two criticisms and Rowland's interpretation of some Weilian concepts, a few observations should suffice for now. For example, her understanding of the role of the observer in giving voice to the afflicted is questionable. What Weil suggests in several of her essays is not the need of a "translator" of the feelings of the afflicted person, but rather that of an "advisor" who helps him/her navigate the subtleties of a social and legal system that crush him/her with their impersonal power. And, secondly, it is also questionable whether or not the rather "pragmatic" purpose that Rowland assigns to decreation concurs with the specifically "supernatural" one that Weil describes in, among others places, her 1942 essay titled "The Love of God and Affliction." But such questions and matters will have to be discussed elsewhere on another occasion. For now, I prefer to end with some additional observations about the book as a whole.
Second Thoughts
I confess that it was not until I finished this collection, read all its chapters, and set aside my doubts for a while, that I finally came up with an answer to a persistent question that lingered in my mind from the very moment that I laid my eyes on the book: Why am I analyzing and scrutinizing this work from a Weilian perspective, and writing a review of it that barely mentions or quotes Weil? True, a book can be Weilian without any explicit references to her, and maybe that explains why I came to understand this book anew.
So here is my answer to my question: Suffering and Christianity (both, separately and interconnectedly) are so central to Weil's philosophy that a book that deals with the interconnection between those two concepts not only makes sense to be read by someone like me, but also by anyone interested in Simone Weil and her philosophy.
Moreover, I think that the first section (Chapters 1–8) provides a good theological introduction to the concept of suffering that helps to better contextualize, qualify and understand Weil's approach, even though she is not preoccupied with such theological nuances or concerned about the orthodoxy of her philosophy.
The second section (Chapters 9–16) is the most interesting for the study of Simone Weil. It describes suffering (and its acolytes pain, affliction, vulnerability, sacrifice, kenosis, depression etc.) as both "ugly" realities that need to be understood in their radical undesirability –i.e., without trying to sugarcoat or edulcorate their content. Likewise, it explains suffering as an "inevitable" fact of human existence, which inescapably will affect our lives at some point in one way or another. Thus, this section offers a realistic approach to the always illusive and easy to misinterpret Welian concept of affliction. It offers concrete examples that help us to flesh out to the usual dryness of any conceptual approach, and to be cautious, nuanced and respectful in dealing with those complex experiences.
Important Insights
Even though Suffering and the Christian Life might not be understood as essential reading for Weilian scholars, it nonetheless has value as a way to contextualize and better understand Weil's philosophy. Importantly, this collection of essays provides some important insights on how to better appreciate the connection between suffering and Christian beliefs. Additionally, it stimulates the reader to ask questions that go beyond a superficial reading of the Gospels and some theologically thorny interpretations of suffering in the Christian tradition.
Thus, the Weilian connection reappears. After all, does she not challenge us to focus on the centrality of suffering and its connection to Christianity? Does she not encourage us to use suffering and affliction as an entry point to its spirituality and mysteries? And does she not boldly affirm that the "tremendous greatness of Christianity comes from the fact that it does not seek a supernatural remedy against suffering, but a supernatural use of suffering"? (II, Notebooks, 386-387)
Tomeu Estelrich is the Director of The Center for Ignatian Spirituality at Boston College, and also teaches in the department of Philosophy. He earned his Ph.D. in Philosophy at the Pontifical University Comillas (Madrid, Spain), a License in Philosophy at the University of Salamanca (Spain), and a License in Theology at the School of Theology of Catalonia (Barcelona, Spain). He is the author of Ciencia y Ecología de la Creación, (Univesidad Técnica Particular de Loja Press, 2004 2nd ed. 2011) and many papers on the spirituality and philosophy of Simone Weil.
3
Recommendations